Trash Free and Smoke Free Park
Cabrillo National Monument is now a smoke-free and trash-free park.
Smoking is not permitted anywhere on the park grounds, including the tidepools, trails and parking lots. Smoking is also prohibited in all buildings.
In November 2010, the park became "trash-free" with the removal of 95% of the garbage cans and recycling bins from the grounds. Please help us maintain our "trash-free" park by packing out whatever you bring in.
Did You Know?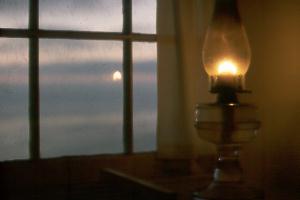 Did you know that, back in the mid- to late-1800s, children of lightkeepers at the Old Point Loma Lighthouse at Cabrillo National Monument had to row a boat from Point Loma to Old Town San Diego to get to school?