Lighthouse Will Be Closed for Seismic Retrofit April 7 through May 16

The Lighthouse is undergoing a Seismic retrofit and will be closed from April 7 - May 16. Visitors can still access the Assistant Keepers Quarters exhibit from the south door, Lighthouse Comfort Station, and Kelp Forest Overlook. Call 619-557-5450.
Visitor Center Scheduled to be Closed May 19 through June 16

The Visitor Center will be undergoing a Seismic Retrofit and will be closed. Visitors will still be able to access the Auditorium, Ballast View and the East Patio. These dates are subject to change. Please call 619 557-5450 for updated information
National Parks Week

Come Join us during National Parks Week April 19-27. You can see the schedule here. More »
Tidepool Permit Availability
The best times to visit the tidepools are during negative low tides, when the water is low and lots of rocks are exposed. Generally, you'll find good negative low tides during daylight hours in the winter and spring months. Tidepool permits are issued only on days when the tide is +0.7 or lower. To find the best date for you, click here to check out the charts.
NOTE: The charts are provided as a reference to show the dates when the tide is low enough to view intertidal organisms, but is not a guarantee that tidepool permits will be available. Check with the Education Department at (619) 557-5450, extension 2231, for permit availability.
Tidepool hours: 9:00 AM to 4:30 PM, seven days a week.


Did You Know?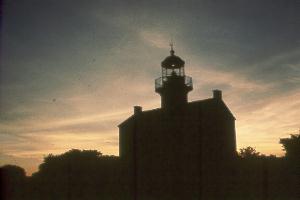 Did you know that the Old Point Loma Lighthouse at Cabrillo National Monument was one of the first lighthouses on the West Coast?