Things To Know Before You Come
A visit to any National Park is always more enjoyable with a little pre-planning. Prior to your visit to Cabrillo National Monument, you may wish to find out about:
• Entrance fees. Click here for current park entrance fees.
• Hours that park facilities are open. Click here for more information.
• The low tide time if you wish to explore the tidepools. You can telephone the park at (619) 557-5450, extension "0", or search the Web for online tide charts for the Point Loma area.
• The weather. Click here to go to Weather.com for an up-to-date forecast.
• The visibility. Many park visitors come for the outstanding view from Cabrillo National Monument. Telephone the park at (619) 557-5450, extension "0" for current visibility conditions.
• Special events. Click here to go to our Schedule of Events page.


Did You Know?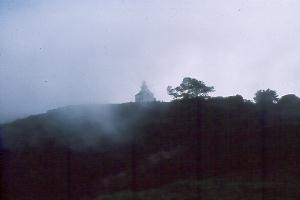 Did you know that the Old Point Loma Lighthouse at Cabrillo National Monument was only in service for 36 years?  Due to its hilltop location, the light was frequently obscured by low clouds and fog, forcing construction of a new lighthouse closer to the water.