Cabrillo National Monument Theater Closed on Selected Dates

Due to National Park Service alternate uses, the Cabrillo National Monument theater will be closed to the public on the following dates: October 28 all day, October 29 9am-12pm, November 6, 2014 12pm-5pm. We are sorry for the inconvenience.
Guided Tours
You can embark on your own voyage of discovery when you visit Cabrillo National Monument. The park is primarily self-guided, so you may explore at your own pace and discover the natural and historical wonders that are found here. We also offer Ranger-guided walks and talks on the lighthouse, 16th century navigation and armaments, and natural history, as staffing allows. When you arrive, be sure to check the schedules located outside the auditorium or in the Visitor Center to see what guided programs may be offered.
There is a volunteer lead hike on the first Tuesday of each month at 10:00am on the Bayside Trail. Learn about the rich and diverse ecosystems of the cliffs of CNM. Get a peak at the historic military significance of Point Loma. See the results of geological movement. Do all this while getting the best view of the skyline San Diego and the harbor.


Did You Know?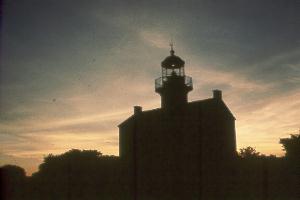 Did you know that the Old Point Loma Lighthouse at Cabrillo National Monument was one of the first lighthouses on the West Coast?