Military History Building Closed until March 10, 2014

The Military History Building is undergoing a Seismic Retrofit (Earthquake Safety) and will be closed through 3/10/14. We apologize for this inconvenience.
Interior of Lighthouse Will Be Closed for Seismic Retrofit

The Lighthouse is undergoing a Seismic retrofit (earthquake safety). It is still open to the public, while the basement is worked on. The interior of the lighthouse will be closed once the basement is completed. Please call (619) 557-5450 for info.
Getting Around
It's easy to get around Cabrillo National Monument. State Highway 209, also known as Cabrillo Memorial Drive, is the only road leading into the park, and it is signed and well-marked. Wide, paved paths and sidewalks lead visitors to the Visitor Center Complex, Lighthouse area, Whale Overlook, and Military History Exhibit. If a member of your party is unable to walk to the Lighthouse area, stop in at the Visitor Center for a pass that will enable you to drive there.


Did You Know?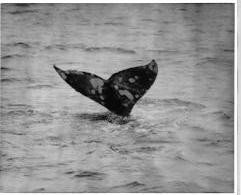 Did you know that Pacific Gray Whales make one of the longest migrations of all mammals? They travel approximately 12,000 miles from the Arctic to Baja California and back again, and can be seen on their southward migration from Cabrillo National Monument.