Visitor Center Scheduled to be Closed Until Mid to Late July

The Visitor Center is undergoing a Seismic Retrofit. Visitors will still be able to access the Auditorium, Ballast View and the East Patio. These dates are subject to change. Please call 619 557-5450 for updated information
Connect With Cabrillo National Monument
Stay up to date with events at Cabrillo National Monument by following us on social media such as Facebook and Twitter.
Cabrillo National Monument Foundation
http://www.cnmf.org
Become a member of the Foundation and receive benefits such as an annual pass to Cabrillo as well as discounts in the bookstore, Moonwalks and other benefits.
Cabrillo National Monument Conservancy
http://friendsofcabrillo.com
Join the Conservancy and help support special projects at Cabrillo. Participate in the Fourth of July Fireworks Celebration by watching from a unique viewing area on the grounds of the Park.


Did You Know?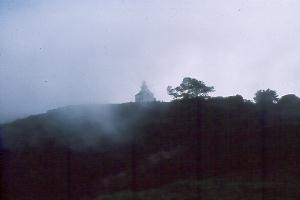 Did you know that the Old Point Loma Lighthouse at Cabrillo National Monument was only in service for 36 years? Due to its hilltop location, the light was frequently obscured by low clouds and fog, forcing construction of a new lighthouse closer to the water.