Cabrillo National Monument Theater Closed on Selected Dates

Due to National Park Service alternate uses, the Cabrillo National Monument theater will be closed to the public on the following dates: October 28 all day, October 29 9am-12pm, November 6, 2014 12pm-5pm. We are sorry for the inconvenience.
Photos and Images
Cabrillo National Monument is internationally known as a picturesque location, with many scenic elements: the Old Point Loma Lighthouse, tidepools, Bayside Trail, and the incredible view of San Diego are but a few. You know which shots will help convey your message and best fit your written piece, and we encourage you or your photographer to come visit the park and collect the images you need. If a personal visit is not practical, we will be glad to provide you with digital or electronic stock photos. Simply contact the Public Affairs Officer with your request.


Did You Know?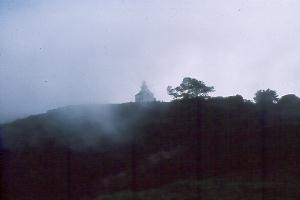 Did you know that the Old Point Loma Lighthouse at Cabrillo National Monument was only in service for 36 years? Due to its hilltop location, the light was frequently obscured by low clouds and fog, forcing construction of a new lighthouse closer to the water.