News
Stay connected to the latest news by visiting one of the sites below:


Visit www.CabrilloCentennial.org today! Beginning in October 2012 and all throughout 2013 an exciting series of centennial events will take place. Sign up to receive email updates on the latest news and information.


Did You Know?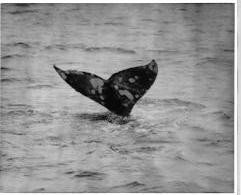 Did you know that Pacific Gray Whales make one of the longest migrations of all mammals? They travel approximately 12,000 miles from the Arctic to Baja California and back again, and can be seen on their southward migration from Cabrillo National Monument.