Contact Public Affairs
Contact the Public Affairs Officer for Cabrillo National Monument at (619) 557-5450, extension 0, or at e-mail us.


Did You Know?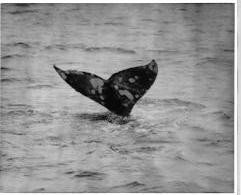 Did you know that Pacific Gray Whales make one of the longest migrations of all mammals? They travel approximately 12,000 miles from the Arctic to Baja California and back again, and can be seen on their southward migration from Cabrillo National Monument.