Cabrillo National Monument Theater Closed on Selected Dates

Due to National Park Service alternate uses, the Cabrillo National Monument theater will be closed to the public on the following dates: October 28 all day, October 29 9am-12pm, November 6, 2014 12pm-5pm. We are sorry for the inconvenience.
Jobs
NATIONAL PARK SERVICE JOBS
Looking for a job in a National Park? Click here to visit the U.S. Office of Personnel Management's USAJobs website. Job announcements for available positions at all National Parks, including Cabrillo National Monument, will be posted there. To find a National Park Service vacancy announcement on USAJobs, follow these steps:
Click on Search Jobs
Click on Agency Search
Under Department, scroll down to Interior, then National Park Service
Choose your Location
Choose your Occupational Series
Enter Salary Range or Pay Grade (optional)
Choose Applicant Eligibility
Click on Search for Jobs
Be sure to read the vacancy announcement carefully for requirements, important deadlines, and filing instructions.
Vacancy announcements on USAJobs are also an excellent way to see what skills, experience, and education the National Park Service requires for specific types of jobs.
Be sure to check the site frequently, as new announcements are posted daily. Good luck!


Did You Know?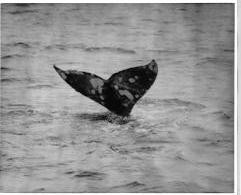 Did you know that Pacific Gray Whales can dive to more than 200 feet and can stay underwater for as long as 20 minutes?