Military History Building Closed Through March 19

The Military History Building is undergoing a Seismic Retrofit (Earthquake Safety) and will be closed while this work continues. We apologize for this inconvenience.
Lighthouse Will Be Closed for Seismic Retrofit March 24 through May 16

The Lighthouse is undergoing a Seismic retrofit (earthquake safety). The lighthouse is scheduled to be closed from March 24 through May 16. Please call (619) 557-5450 for updated information.
Visitor Center Scheduled to be Closed May 19 through June 16

The Visitor Center will be undergoing a Seismic Retrofit and will be closed. Visitors will still be able to access the Auditorium, Ballast View and the East Patio. These dates are subject to change. Please call 619 557-5450 for updated information
Jobs
NATIONAL PARK SERVICE JOBS
Looking for a job in a National Park? Click here to visit the U.S. Office of Personnel Management's USAJobs website. Job announcements for available positions at all National Parks, including Cabrillo National Monument, will be posted there. To find a National Park Service vacancy announcement on USAJobs, follow these steps:
Click on Search Jobs
Click on Agency Search
Under Department, scroll down to Interior, then National Park Service
Choose your Location
Choose your Occupational Series
Enter Salary Range or Pay Grade (optional)
Choose Applicant Eligibility
Click on Search for Jobs
Be sure to read the vacancy announcement carefully for requirements, important deadlines, and filing instructions.
Vacancy announcements on USAJobs are also an excellent way to see what skills, experience, and education the National Park Service requires for specific types of jobs.
Be sure to check the site frequently, as new announcements are posted daily. Good luck!


Did You Know?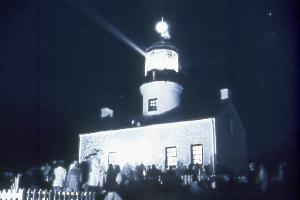 Did you know that the light from the Old Point Loma Lighthouse at Cabrillo National Monument could be seen by mariners 39 miles out to sea?