Cabrillo National Monument Theater Closed on Selected Dates

Due to National Park Service alternate uses, the Cabrillo National Monument theater will be closed to the public on the following dates: September 20, September 27, October 28 - 29, November 6, 2014. We are sorry for the inconvenience.
Human Effects
Visitor Use Impact
Click
here
to download the 1978 project report which documented the biological resources of several intertidal habitats at Cabrillo National Monument, examining differences in biota where visitor use was heavy and where it was light.
Oil Spill Response Plan
Click here to download Cabrillo National Monument's oil spill response plan, developed in partnership with the California Department of Fish and Game's Office of Spill Prevention and Response.
Did You Know?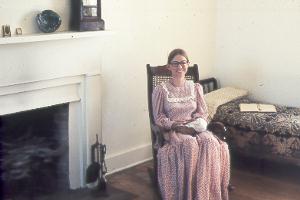 Did you know that assistant lighthouse keeper Maria Israel of the Old Point Loma Lighthouse made and sold shell picture frames? Today, you can see one of the frames made by Maria still hanging in the lighthouse at Cabrillo National Monument.