Visitor Center Scheduled to be Closed Until August 8

The Visitor Center is undergoing a Seismic Retrofit. Visitors will still be able to access the Auditorium, Ballast View and the East Patio. These dates are subject to change. Please call 619 557-5450 for updated information
Human Effects
Visitor Use Impact
Click
here
to download the 1978 project report which documented the biological resources of several intertidal habitats at Cabrillo National Monument, examining differences in biota where visitor use was heavy and where it was light.
Oil Spill Response Plan
Click here to download Cabrillo National Monument's oil spill response plan, developed in partnership with the California Department of Fish and Game's Office of Spill Prevention and Response.
Did You Know?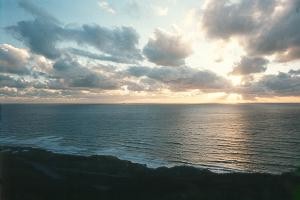 Did you know that Cabrillo National Monument has joined with the other federal and City landowners on the Point Loma peninsula to form the Point Loma Ecological Conservation Area (PLECA)? The five agencies collaborate to manage nearly 700 acres of protected and endangered habitat.