Cabrillo National Monument Theater Closed on Selected Dates

Due to National Park Service alternate uses, the Cabrillo National Monument theater will be closed to the public on the following dates: September 20, September 27, October 28 - 29, November 6, 2014. We are sorry for the inconvenience.
History and Culture
History is an important resource of Cabrillo National Monument. When you visit, you can find out about Juan Rodriguez Cabrillo, 16th century exploration, 19th century lighthouses, and World War I and II military history and coastal defense. Click on one of the topics above to learn more!


Did You Know?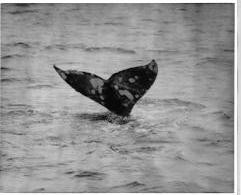 Did you know that Pacific Gray Whales were nearly hunted to extinction? They now number about 25,000, thanks in part to full protection by the International Whaling Commission.