Cabrillo National Monument Theater Closed on Selected Dates

Due to National Park Service alternate uses, the Cabrillo National Monument theater will be closed to the public on the following dates: October 28 all day, October 29 9am-12pm, November 6, 2014 12pm-5pm. We are sorry for the inconvenience.
Zero-Waste Lunch Program
Cabrillo National Monument and the National Park Service are committed to building and maintaining a healthy planet. You can play a vital part in our efforts when you bring your class to the park.
Our Zero Waste Picnic is a comprehensive program that teaches your students the value of the Three R's: Reduce, Reuse, and Recycle.
The Children's Recycling Activity is a great way to get kids thinking about the Three R's and how they can help our environment.
Together we can work towards a planet that is a healthy home to thriving ecosystems!


Did You Know?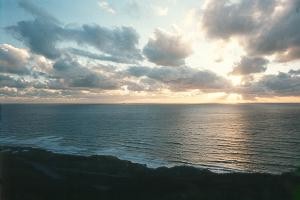 Did you know that Cabrillo National Monument has joined with the other federal and City landowners on the Point Loma peninsula to form the Point Loma Ecological Conservation Area (PLECA)? The five agencies collaborate to manage nearly 700 acres of protected and endangered habitat.