Lighthouse Will Be Closed for Seismic Retrofit April 7 through May 16

The Lighthouse is undergoing a Seismic retrofit and will be closed from April 7 - May 16. Visitors can still access the Assistant Keepers Quarters exhibit from the south door, Lighthouse Comfort Station, and Kelp Forest Overlook. Call 619-557-5450.
Visitor Center Scheduled to be Closed May 19 through June 16

The Visitor Center will be undergoing a Seismic Retrofit and will be closed. Visitors will still be able to access the Auditorium, Ballast View and the East Patio. These dates are subject to change. Please call 619 557-5450 for updated information
National Parks Week

Come Join us during National Parks Week April 19-27. You can see the schedule here. More »
Tidepool Permits
If your group is larger than 10 persons and you wish to visit the tidepools, a free Tidepool Permit is required. Click here for more information on obtaining a Permit.
VEHICLE ACCESS - PLEASE NOTE
Please remember that access to the coastal area is only by vehicle via Cabrillo Road. Travel by any other means is dangerous and not permitted. There is no pedestrian access. Parking is limited, so we encourage carpools or bus transportation.


Did You Know?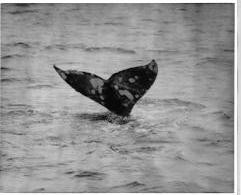 Did you know that Pacific Gray Whales were nearly hunted to extinction? They now number about 25,000, thanks in part to full protection by the International Whaling Commission.