Cabrillo National Monument Theater Closed on Selected Dates

Due to National Park Service alternate uses, the Cabrillo National Monument theater will be closed to the public on the following dates: October 28 all day, October 29 9am-12pm, November 6, 2014 12pm-5pm. We are sorry for the inconvenience.
Teacher-Led Visits
You are welcome to lead your own field trip at Cabrillo National Monument. No reservations are required, but you may wish to apply for a fee waiver. If you would like to visit the tidepools, you will also need to apply for a tidepool permit.
For topic information, or for ideas to help you construct your field trip, review the Teacher Packets for Ranger-led activities, and the Suggested Reading list. For a fun activity for your students at the park, feel free to download the Scavenger Hunt. And don't forget to check out our film programs!


Did You Know?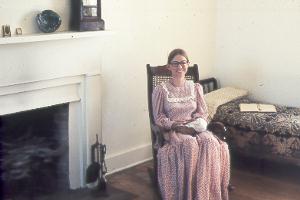 Did you know that assistant lighthouse keeper Maria Israel of the Old Point Loma Lighthouse made and sold shell picture frames? Today, you can see one of the frames made by Maria still hanging in the lighthouse at Cabrillo National Monument.