Scavenger Hunt
Cabrillo National Monument is a great place for kids of all ages – there's plenty to learn!
The Scavenger Hunt is a fun way to learn about the park. Download the scavenger hunt, print out as many copies as you need, and bring it with you when you visit the park (along with writing implements!) to learn all about the natural and cultural resources at Cabrillo National Monument.


Did You Know?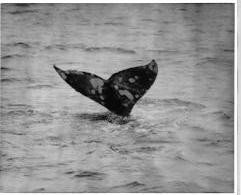 Did you know that Pacific Gray Whales make one of the longest migrations of all mammals? They travel approximately 12,000 miles from the Arctic to Baja California and back again, and can be seen on their southward migration from Cabrillo National Monument.