For Teachers
---
If you would like to request a fee waiver, request a tidepool permit, or make a reservation for one of Cabrillo National Monument's education programs, please visit our
Education Reservation Website.
---
We welcome you to visit the rest of our education website. If you have any questions, please don't hesitate to call us at (619) 557-5450 or e-mail us.
See you at the park!


Did You Know?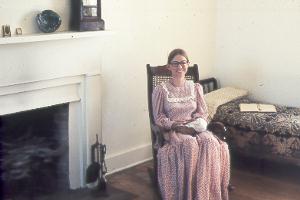 Did you know that assistant lighthouse keeper Maria Israel of the Old Point Loma Lighthouse made and sold shell picture frames? Today, you can see one of the frames made by Maria still hanging in the lighthouse at Cabrillo National Monument.