Cabrillo National Monument Theater Closed on Selected Dates

Due to National Park Service alternate uses, the Cabrillo National Monument theater will be closed to the public on the following dates: October 28 all day, October 29 9am-12pm, November 6, 2014 12pm-5pm. We are sorry for the inconvenience.
Film and Slide Program Offerings
The film and slide programs listed below are shown daily in the Visitor Center Auditorium. Reservations are required.
ON THE EDGE OF LAND AND SEA

Discover the Cabrillo tidepools and learn about the plants and animals that make their home in the intertidal zone. Film. 11:00 AM; 25 minutes.
IN SEARCH OF CABRILLO

This film explores the life and times of conquistador and explorer Juan Rodriguez Cabrillo and the first Spanish expedition up the coast of California in 1542. Film. 10:00 AM; 25 minutes.
THE PACIFIC GRAY WHALE

Learn about the gray whales that migrate off of Cabrillo National Monument between late December and February. Film. Offered December through April. Film. 12:00 Noon; 30 minutes.


Did You Know?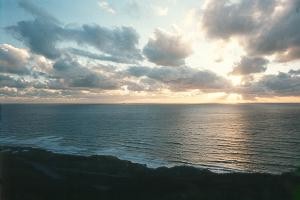 Did you know that Cabrillo National Monument has joined with the other federal and City landowners on the Point Loma peninsula to form the Point Loma Ecological Conservation Area (PLECA)? The five agencies collaborate to manage nearly 700 acres of protected and endangered habitat.