Lighthouse Will Be Closed for Seismic Retrofit April 7 through May 16

The Lighthouse is undergoing a Seismic retrofit and will be closed from April 7 - May 16. Visitors can still access the Assistant Keepers Quarters exhibit from the south door, Lighthouse Comfort Station, and Kelp Forest Overlook. Call 619-557-5450.
Visitor Center Scheduled to be Closed May 19 through June 16

The Visitor Center will be undergoing a Seismic Retrofit and will be closed. Visitors will still be able to access the Auditorium, Ballast View and the East Patio. These dates are subject to change. Please call 619 557-5450 for updated information
Film and Slide Program Offerings
The film and slide programs listed below are shown daily in the Visitor Center Auditorium. Reservations are required.
ON THE EDGE OF LAND AND SEA

Discover the Cabrillo tidepools and learn about the plants and animals that make their home in the intertidal zone. Film. 11:00 AM; 25 minutes.
IN SEARCH OF CABRILLO

This film explores the life and times of conquistador and explorer Juan Rodriguez Cabrillo and the first Spanish expedition up the coast of California in 1542. Film. 10:00 AM; 25 minutes.
THE PACIFIC GRAY WHALE

Learn about the gray whales that migrate off of Cabrillo National Monument between late December and February. Film. Offered December through April. Film. 12:00 Noon; 30 minutes.


Did You Know?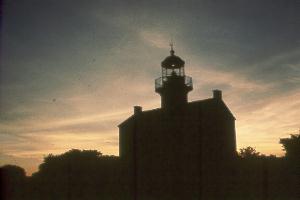 Did you know that the Old Point Loma Lighthouse at Cabrillo National Monument was one of the first lighthouses on the West Coast?