Road Closures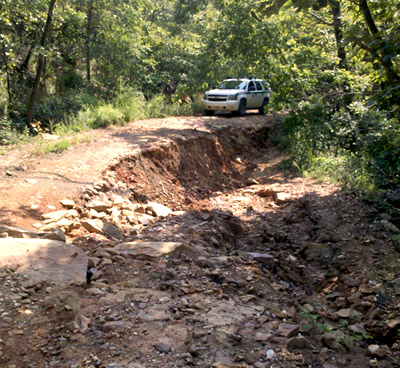 Compton to Erbie
Vehicular travel on 2.6 miles of Newton County Road 19 out of Compton, Ar between the Hideout Hollow Trailhead and Erbie is not recommended. The road has sustained significant damage from spring rains and is not maintained. Washouts have made sections very narrow and many rocks are exposed. Erbie may be accessed from various roads from AR State Hwy 7 north and south of the Pruitt river access.
Kyles Landing
The gravel road into Kyles Landing is very rough. High clearance and 4-wheel drive vehicle is recommended.
Did You Know?

Did you know that the water in the Buffalo National River makes vactioneers happy along the Gulf Coast? Its true. The Buffalo River is connected to the White River, which is connected to the Mississippi, and laps up on the beach goers of the Gulf states.