Give Us A Hand

Budget constraints and fewer staff have changed our operations. Be prepared for your visit. More »
Available Services

All campgrounds are open except Erbie Campground in the Upper District. Trash receptacles have been removed from many areas throughout the park; please be prepared to carry out your own trash and recycling. View link for more information. More »
Lodging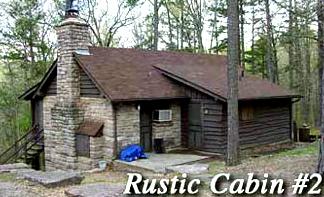 Buffalo Point Concession

Details
Located at Buffalo Point, both rustic and modern cabins are available for rental. These cabins are very popular and may be reserved 15 months in advance. A full service restuarant is open Memorial Day weekend thru Labor Day weekend. For more information and reservations, contact Buffalo Point Concession, 2261 Hwy. 268 E, Yellville, AR, 72687, or call (870) 449-6206.

Rustic Cabins open from March 1 to November 30; Modern Cabins are available year around.

Reservations
(870) 449-6206
www.buffalopoint.net
Did You Know?

Did you know that the water in the Buffalo National River makes vactioneers happy along the Gulf Coast? Its true. The Buffalo River is connected to the White River, which is connected to the Mississippi, and laps up on the beach goers of the Gulf states.