Lodging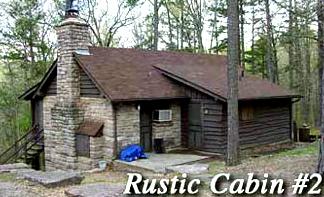 Buffalo Point Concession

Details
Located at Buffalo Point, both rustic and modern cabins are available for rental. These cabins are very popular and may be reserved 15 months in advance. A full service restuarant is open Memorial Day weekend thru Labor Day weekend. For more information and reservations, contact Buffalo Point Concession, 2261 Hwy. 268 E, Yellville, AR, 72687, or call (870) 449-6206.

Rustic Cabins open from March 1 to November 30; Modern Cabins are available year around.

Reservations
(870) 449-6206
www.buffalopoint.net
Did You Know?

Did you know that Buffalo National River preserves many pioneer homesteads ranging from the 1840s to the 1930s? These structures document the struggles and lifeways of people that carved a living out of the lush forests of the Buffalo River region.