Buffalo National River Announce Limits in Vistor Services

As Buffalo National River anticipates the beginning of another season of floaters, hikers, and other visitors, things have altered to an extent where many things perhaps taken for granted in the past will be absent or at least altered. More »
Road Construction

CAUTION!! Road construction will begin in Boxley Valley on Monday, April 22, 2013. Parking areas for wildlife viewing will be installed to alleviate congestion and increase safety during high traffic periods. Construction may last 180 days. More »
Lodging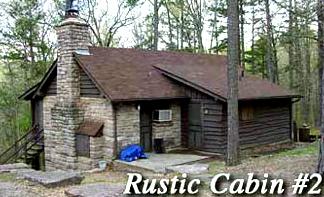 Buffalo Point Concession

Details
Located at Buffalo Point, both rustic and modern cabins are available for rental. These cabins are very popular and may be reserved 15 months in advance. A full service restuarant is open Memorial Day weekend thru Labor Day weekend. For more information and reservations, contact Buffalo Point Concession, 2261 Hwy. 268 E, Yellville, AR, 72687, or call (870) 449-6206.

Rustic Cabins open from March 1 to November 30; Modern Cabins are available year around.

Reservations
(870) 449-6206
www.buffalopoint.net
Did You Know?

Did you know that Buffalo National River has one of the tallest wet weather waterfalls in the Midwest? At approximately 204 feet, Hemmed-In-Hollow Falls is a pleasant surprise for visitors willing to hike.