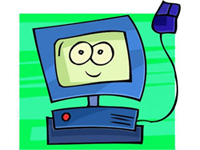 Park Fun
Our interactive activities introduce you to Buffalo National River and the environmental challenges park rangers tackle. You can have fun while you learn about the ecoystem and wildlife we protect; and the NPS mission we fulfill.

Buffalo National River Scouting Award
The patch is awarded to all Scouting and Venture group members that complete a 50-mile float/ hike and an approved 10-hour Service Project within 10 consecutive days.
Send requests to:
Buffalo National River
ATTN: Volunteer Coordinator
402 N. Walnut, Suite 136
Harrison, AR 72601 (870)449-4311
The initial request should include tentative dates, put-in and take-out locations, total number of participants to include child/adult ratio, group representative with phone number and email address, any logistical needs of the group that might be facilitated by the park, and if you would prefer the awards to be presented in person or mailed after the completion of the trip.
The trip report should be submitted within 10 days of the completion of the trip and safe return to the group's home station.