Campground Closures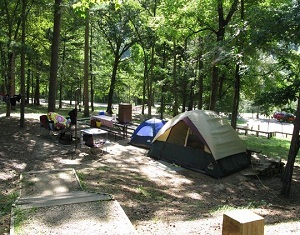 NPS
"While we regret having to reduce service levels and access to some park facilities," Superintendent Kevin Cheri stated, "we hope park visitors and stakeholders will realize the need and opportunity for greater stewardship while visiting America's first National River."
Visitors should check the table of closures/service reductions or call one of our contact stations prior to visiting the park in order to make sure that they are not surprised and disappointed by finding their destination closed. "Limited Service" should be understood to mean that, while toilets will be serviced, they will not be serviced as often as in the past, and perhaps not as often as needed.
For information and maps of some park campgrounds, go to our Camping page.
Did You Know?

With 22 river access points over its nearly 100 miles of navigable waters, the Buffalo National River offers floating opportunities suitable for paddlers of all levels of experience. More...