Meet the Social Media Team
Have you ever wondered who's behind the initials after every post we share? Meet our social media team and the people who bring Brown v. Board of Education NHS to you where you are.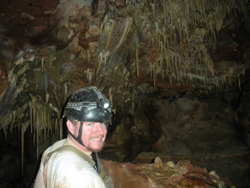 ~cc
Clayton has been at Brown v. Board of Education NHS in a number of different roles for about 1 ½ total years and he has also worked at Wind Cave National Park in Hot Springs, South Dakota. Clayton is an interpretive ranger, which means he loves to help visitors connect with the story, history, and place of Brown v. Board of Education NHS. He hopes to have visitors leave with a sense that the story the landmark U.S. Supreme Court case didn't stop in 1954, but continues today.
"I see Facebook as a great way to interact with the public who can't make it into the site. It also helps us inform people of what we have going on, and lets folks get a quick preview of what we are all about before they come in."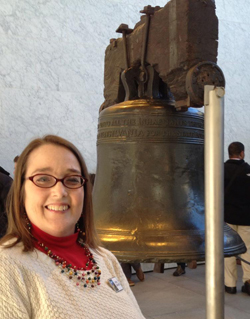 ~cd
Cheryl has been at Brown v. Board of Education NHS since December 2003 as the site's Information Technology Specialist. She has assisted other parks as well, such as Nicodemus NHS, Effigy Mounds NM, Grand Teton NP, Saguaro NP and Yosmite NP, but always returns home to Kansas. When she is not working on the audio-visual equipment in the museum or the computer network, Cheryl updates the website and now the Facebook page.
"Since I'm not a frontline employee, I rarely have the chance to interact with visitors. I look forward to having conversations with our Facebook friends. Hopefully I will provide content that engages people and connects them to our site and Brown v. Board of Education, including more videos for your enjoyment."