Self-Guided Gallery Tours (Grades K-College)
A ranger will greet you at the front entrance for a brief orientation to the story and the site.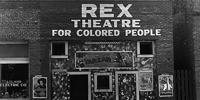 Voice Matters (Grades 10-12)
Students are asked to evaluate their own thoughts and feelings and compare with others through facilitated dialogue.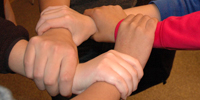 Where Is the Love? (Grades 9-College)
Students will learn about Brown v. Board of Education and the struggle for civil rights before and after the case through discussion, music, and video.
For a complete Topeka experience focusing on the enduring struggle for freedom in Kansas, we recommend the following programs. If your tour includes Brown v. Board of Education NHS and you receive a transportation grant, your transportation costs to these other sites will be included.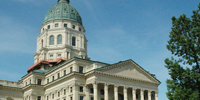 Kansas State Capitol Tour (Grades K-College)
View the restored Representative Hall and Senate Chamber, and the John Steuart Curry murals.