We're on Facebook, Twitter and Instagram!

Looking for more information about Brown v. Board of Education NHS, civil rights, this day in history, special events, interesting pictures, and exhibits? Check out the link for more information! More »
60th Anniversary Events

For a complete listing of events related to the 60th anniversary of Brown v. Board of Education, please click More for more information. More »
Modern Times (1972-2000)
Click on the highlighted words in brown for more information.
1973 National Black Feminist Organization is founded. The organization's goal is to fight for equality of African American women.
1977 Jimmy Carter becomes president. He appoints more African Americans to important offices than any previous president.
1978 Regents of the University of California v. Bakke. U.S. Supreme Court rules that race may be considered as a factor in university admission decisions; however, such "affirmative action" programs may not use quotas.
1981 After lobbying from African American leaders, the Coca-Cola Company signs an agreement to increase its support for minority vendors and to increase the percentage of African Americans in its management. Several other large corporations undertake similar measures.
1982 African American unemployment rate in U.S. reaches 18.9%. White unemployment is 8.4%.
1982 Voting Rights Act is renewed.
1983 Dr. Martin Luther King Jr. Day is established as a national holiday in the United States, after strong petitioning by African American leaders.
1985 United States imposes economic sanctions on South Africa to protest the system of Apartheid.
1988 City of Richmond v. J.A. Crosson Company. U.S. Supreme Court rules that setting aside a portion of public contracts for minority contractors is unconstitutional.
1988 Jesse Jackson gains a significant percentage of the vote in the Democratic primaries for the presidential nomination, appealing to African American and white voters alike.
1988 Army General Colin Powell becomes the first African American appointed as Chairman of the Joint Chiefs of Staff.
1989 Wards Cove Packing Company v. Antonio. U.S. Supreme Court rules that an employer accused of discrimination against minority employees could defend itself on the grounds of promoting a business, without having to prove that a legitimate business interest is involved.
1989 Douglas L. Wilder becomes governor of Virginia - the first African American elected chief executive of a state.
1990 President F.W. de Klerk of South Africa lifts the thirty-year ban on the African National Congress (ANC), and releases its leader, Nelson Mandela, after 28 years in prison.
1990 Board of Education of Oklahoma v. Dowell. U.S. Supreme Court declares a school district may be freed from court supervision, once it eliminates the vestiges of segregation "to the extent practicable."
1990 Americans with Disabilities Act is passed. This act prohibits discrimination on the basis of disability in employment, state and local government, public accommodations, commercial facilities, public and private transportation, and telecommunications
1991 Civil Rights Act is passed. Primarily aimed at reducing gender discrimination, the act places the burden of proof on employers to show that discrimination does not take place.
1991 The Gulf War. Iraqi forces are driven out of Kuwait by the forces of the United States and its allies. African Americans make up 25% of U.S. forces.
1991 Thurgood Marshall retires as U.S. Supreme Court Justice. Clarence Thomas replaces him, becoming the second African American appointed to the Court.
1992 Freeman v. Pitts.U.S. Supreme Court rules school districts can be freed from court supervision before full compliance with desegregation has been achieved. Only a "good faith commitment" to desegregation is required.
1992 Los Angeles riots are sparked by the acquittal of white police officers accused of beating Rodney King, an African American motorist.
1992 Congress designates the Monroe Elementary School in Topeka, Kansas, as the Brown v. Board of Education National Historic Site.
1994-1996 Many African American churches are burned across the United States.
1994 Nelson Mandela becomes the first majority-elected and first black president of South Africa.
1995 Missouri v. Jenkins. U.S. Supreme Court orders the Kansas City, Missouri, School District to create a system of "magnet schools" to attract white suburban students to inner city schools.
1995 U.S. Supreme Court rules that three new African American majority voting districts in Georgia, North Carolina, and Louisiana are unconstitutional, as they violate the equal protection of white voters.
1996 Proposition 209, an anti-affirmative action measure, is approved by California voters. The proposition prohibits colleges and universities in California from considering the criteria of race, sex, color, ethnicity, or national origin in admissions.
1997 President Bill Clinton establishes an advisory board to the President's Initiative on Race, to "promote a national dialogue on controversial issues surrounding race."
1997 Abner Louima, a Haitian immigrant in custody in New York City, is tortured by white police officers.
1999 San Francisco School board abolishes racial quotas for student admissions.
1999 In Jasper, Texas, two white men are jailed for the hate murder of James Byrd, Jr., an African American.
1999 Amadou Diallo, an unarmed West African immigrant, is shot 41 times by four white New York City police officers as he stands in the hallway of his apartment block. All of the officers are later acquitted of charges of excessive force.
2000 Matthew Shepard is murdered in Wyoming. The hate crime is committed because of Shepard's sexual orientation.


Did You Know?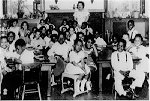 The Brown v. Board of Education U.S. Supreme Court decision involved more than 150 plaintiffs from five states.--Brown v. Board of Education National Historic Site More...