Annual Utah Prairie Dog Day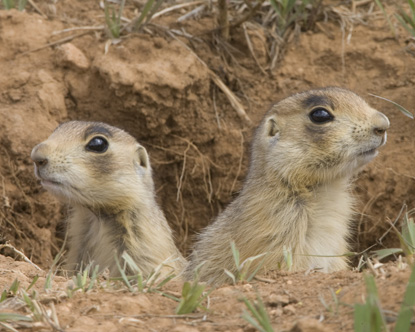 Kevin Doxstater
Bryce Canyon National Park's 6th annual Utah Prairie Dog Day will be held on Friday June 12, 2015. Activities will begin at 10 a.m. and conclude with a 8 p.m. ranger program at the Bryce Canyon Lodge.
Utah prairie dogs are considered a "keystone species" that perform a variety of important ecological functions including improving soil quality, providing prey and places to live for other animals, and maintaining meadow ecosystems. Their ability to engineer the landscape adds to the overall diversity of both plants and animals." Over 200 other species have been associated with prairie dog colonies, including wildlife that either depend upon or directly benefit by prairie dog activity for survival. "It cannot be overstated how beneficial the Utah prairie dog is to the overall health of southern Utah's meadows."
Opportunities to view prairie dogs in their natural habitat will be offered in both the morning and afternoon. Other programs and activities for children and adults will make for a fun-filled day at Bryce Canyon!
6th Annual Prairie Dog Day Press Release June 12, 2015 (PDF 282 KB)
6th Annual Prairie Dog Day Event Poster June 12, 2015 (PDF 3.23 MB)