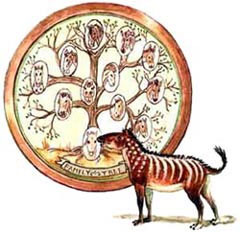 Name: Hip Wimpee
Genus: Hyracotherium
Size: variable
Age: 16
Gender: male
Weight: 300 lbs
Diet: grass and forbs
Habitat: forests and grasslands
Skills: disguise and quick getaways
Education: GED
Expertise: Paleontology
Hobbies: Running and Genealogy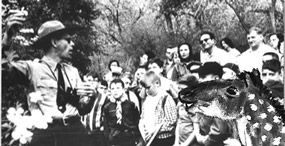 In his summer months Hip Wimpee traveled across the United States. He stopped at
Theodore Roosevelt Island National Memorial
for a quick visit and caught a tour with Ranger Hendrickson. His main goal was to find out more about his family.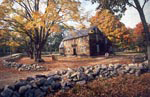 He searched far and wide looking for information in historic parks along the eastern seaboard. At
Minuteman National Historical Park
he thought he may have had a relative that helped alert the citizens of Concord that the British were on the march that eventful night back in 1775. It turned out that he was related to Paul Revere's horse who with Paul gave up the ride when caught by a British patrol unlike a doctor largely forgotten in history and his horse who escaped and did deliver the alarm.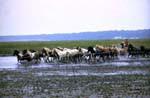 Depressed that he was related to the wrong horse he decided to visit
Assateague Island National Seashore
to see what his Spanish decendents looked like.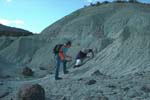 Then he took a trip to
John Day Fossil Beds National Monument
and visited with the paleontologists to get their opinion on how his family changed over time.