Name: Dr. N. Gulf
Genus: amoeba
Size: variable
Age: 37
Gender: male
Weight: .1 gram
Diet: bacteria
Habitat: water
Skills: shape changing and surveillance
Education: PhD in Chemistry, PhD in Microbiology
Expertise: Primitive life
Hobbies: Swimming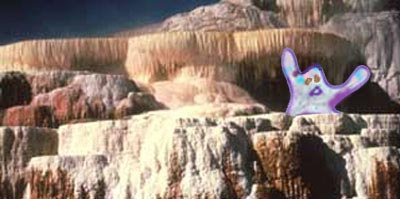 NPS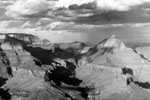 Dr. N. Gulf is Allister's colleague and special advisor on all things small.
Joining Dr. N. Gulf on his vacations is a risky adventure. He is obsessed with the search for primitive life like himself and his vacations take him to hazardous environments for most living things. It is in these locations he finds the conditions needed in the planet's past that resulted in the spark of life.
His first adventure was at the Grand Canyon where he went to study fossilized ancient life in the oldest rocks of the deep canyon.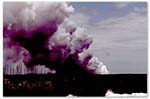 From there he went to Yellowstone to explore the geothermal activity. In these hot waters he found some very basic life thriving.
Next he stopped at Hawai'i Volcanoes National Park. There in the toxic and deadly gasses erupting from the crust he took samples to bring back to his lab.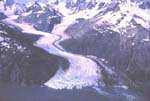 His last stop in the three month long vacation was at
Glacier Bay National Park
, where he was looking for life growing along the bottom of glaciers and ice flows.