Bryce Point to Peekaboo Connector Trail Closure

Due to a large rockslide, the connecting trail from Bryce Point to Peekaboo Loop is closed. Trail will be reopened once repairs are made. The Peekaboo Loop is open, but must be accessed from Sunset or Sunrise Point.
Backcountry Campsite Closures

Due to bear activity at select campsites in Bryce Canyon's backcountry, multiple backcountry campsites have been closed until further notice: Sheep Creek, Swamp Canyon, Natural Bridge, Iron Spring, Corral Hollow, Riggs Spring and Yovimpa Pass.
Bryce Canyon GeoFest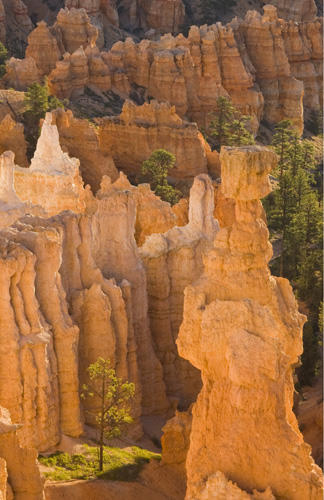 Kevin Doxstater
Bryce Canyon's 5th annual GeoFest is scheduled for Friday July 25th and Saturday July 26th, 2014. Join park rangers for guided hikes, family-friendly geology programs, bus tours with a geologist, evening programs with special guest speakers, as well as exhibits and family oriented activities at the visitor center.
Tentative Schedule of Events (subject to change - all events both days except as noted):
Canyon Geology Hikes: 8:30 a.m. (meet at General Store)
Mossy Cave Hikes: 9 a.m. (sign-up required)
Geology Bus Tours: 9 a.m. & 2 p.m. (3-1/2 hours, reservations required)
Exhibits, Information & Family Fun: 10 a.m. - 3 p.m. (Visitor Center Plaza)
Geology for Kids: 10 a.m. (free ticket required)
Geology Talks: 11:30 a.m. & 2 p.m. at Sunset Point
Evening Programs: 8 p.m. at Bryce Canyon Lodge


Click here to download the complete schedule of events for the 2014 Geology Festival. (PDF 3.3 megabytes - requires free Adobe Reader)

Did You Know?

Mountain Lions have one of the highest hunting success ratios of any predator. 80% of the time they chase a deer, the deer ends up as food. At Bryce Canyon, Mountain Lions are most often seen in winter. More...