Back Country Campsite Closed

Due to bear activity at Bryce Canyon's back-country, the following campsite has been closed until further notice: Sheep Creek
Bryce Canyon GeoFest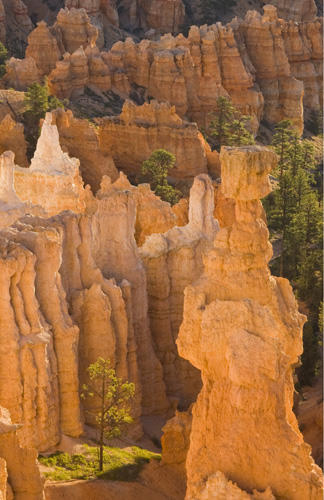 Kevin Doxstater
Bryce Canyon's 5th annual GeoFest is scheduled for Friday July 25th and Saturday July 26th, 2014. Join park rangers for guided hikes, family-friendly geology programs, bus tours with a geologist, evening programs with special guest speakers, as well as exhibits and family oriented activities at the visitor center.
Tentative Schedule of Events (subject to change - all events both days except as noted):
Canyon Geology Hikes: 8:30 a.m. (meet at General Store)
Mossy Cave Hikes: 9 a.m. (sign-up required)
Geology Bus Tours: 9 a.m. & 2 p.m. (3-1/2 hours, reservations required)
Exhibits, Information & Family Fun: 10 a.m. - 3 p.m. (Visitor Center Plaza)
Geology for Kids: 10 a.m. (free ticket required)
Geology Talks: 11:30 a.m. & 2 p.m. at Sunset Point
Evening Programs: 8 p.m. at Bryce Canyon Lodge


Click here to download the complete schedule of events for the 2014 Geology Festival. (PDF 3.3 megabytes - requires free Adobe Reader)

Did You Know?

USS Bryce Canyon (AD-36) was named after the park. Commissioned 15 September 1950 at Charleston SC,(22 years after the park was established, to the day), Decommissioned 30 June 1981. A plaque, with a Flag and Ensign last flown over the ship are on display in the Headquarters building. More...