Bryce Point to Peekaboo Connector Trail Closure

Due to a large rockslide, the connecting trail from Bryce Point to Peekaboo Loop is closed. Trail will be reopened once repairs are made. The Peekaboo Loop is open, but must be accessed from Sunset or Sunrise Point.
Backcountry Campsite Closures

Due to bear activity at select campsites in Bryce Canyon's backcountry, multiple backcountry campsites have been closed until further notice: Sheep Creek, Swamp Canyon, Natural Bridge, Iron Spring, Corral Hollow, Riggs Spring and Yovimpa Pass.
Park Fun
Hey kids!
Bryce Canyon National Park is an especially fun place for kids; we would love to see you here! If you'd like to find out more about what kids can do when visiting our Park, check out our For Kids site.
Right now, we have some fun online pages: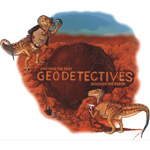 NPS
Geodetectives
-- Do you like geology? How about dinosaurs? If so, you could be a
Geodetective
by solving a mystery or two from earth history. How will you solve the mystery? Professor Allister Holmes McFragilis and his crew of dinosaurs will help you! Elementary, my dear Watson!
Gary Becker
What are lightning and thunder? Do you know how to be safe during thunderstorms in Bryce Canyon? Have you ever heard of the "30 - 30 rule?" Find out by visiting our
Don't Get Zapped!
website. Then take the
Quiz
and print a
Certificate
for yourself!


Did You Know?

USS Bryce Canyon (AD-36) was named after the park. Commissioned 15 September 1950 at Charleston SC,(22 years after the park was established, to the day), Decommissioned 30 June 1981. A plaque, with a Flag and Ensign last flown over the ship are on display in the Headquarters building. More...