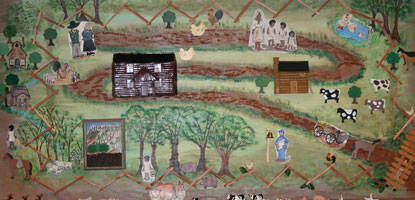 NPS Photo
"Success is to be measured not so much by the position one has reached in life, as by the obstacles in which he has overcome while trying to succeed."
Booker T. Washington
In this program, students participate in a storyboard activity and a walk that helps students compare their lives to the enslaved child, Booker. Students see, touch and smell life on the mid-19th-century Burroughs plantation. While exploring objects and clothing related to Washington and the farm, students understand the very personal meaning of slavery as seen through the eyes of a young boy.