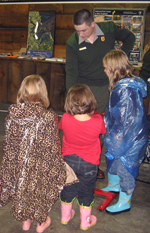 The historic sites that make up Boston National Historical Park can be mostly found along the Freedom Trail. Many of these sites offer family-friendly activities and exhibits.

This webpage will be offering activities for those who are sitting far from where this history happened.

The first offering, we are calling In our Backyards. Students from the Boston area share the stories of our nation, that can be found in the neighborhoods of Boston.