Faneuil Hall Visitor Center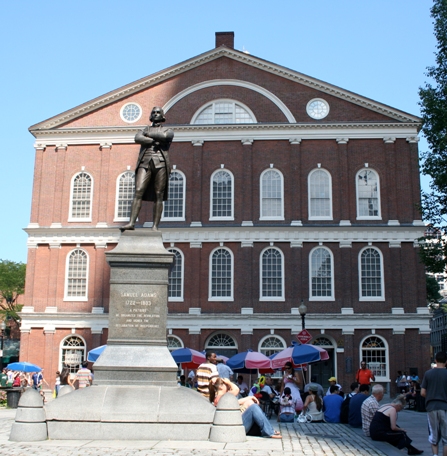 The National Park Service visitor center at 15 State Street closed its doors on May 21, 2012 and was replaced by a new, state-of-the-art, visitor center in historic Faneuil Hall on Friday, May 25, 2012.
The new visitor center is much more than an entryway into Boston National Historical Park and Boston African American National Historic Site. It serves also as a gateway to all of the Massachusetts National Parks.
Open, light-filled and welcoming, visitors will find visual displays, printed materials, maps and park rangers on hand to provide expert guidance.
The new Faneuil Hall Visitor Center, integrating current technologies and design while remaining faithful to the traditional national park experience that travelers have come to know and love, will give visitors from all over the globe the information they need to make the most of their time in Boston and Massachusetts.
Along with a new visitor center, Boston National Historical Park has a free mobile app. For more information and to download the app, click here.

Did You Know?

Daniel Webster was once rebuffed in his effort to speak at Faneuil Hall. His support of The Fugitive Slave Law of 1850 earned for him the enmity of New England's abolitionists, and a worry that if he were allowed to speak, his appearance might spark a riot. He later spoke without incident.