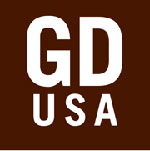 The ATBI allows park staff to create a catalyst for curiosity, learning and action from insects, which are inherently grotesque to some and invisible to others. A series of eye-catching graphic materials were created to meet this challenge. An educational card game called
PredatOR Prey
was produced. This game engages young and old to play a guessing and matching game with cards featuring eye-popping images of insects found on the Boston Harbor Islands, while learning about the dynamics of predator/prey relationships and park biodiversity.
Over 1000 decks of PredatOR Prey cards were distributed to local schools, community centers, and to the general public through area libraries and outreach events. Posters showing details of these insects along with compelling T-shirts were also given away to spark interest in the project and the science behind it. The PredatOR Prey cards and T-shirt design won mention in .
Hundreds of people participated in events like the Cambridge Science Festival and a park sponsored program "Catch the Science Bug" held on Spectacle Island where they learned about the project.