Fishing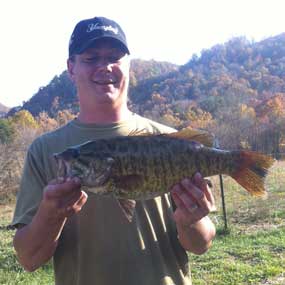 Fishing is a popular activity on the Bluestone River. Smallmouth bass along with rock bass and bluegill are the favored game fish. With proper respect for the river and its resources and a few safety precautions, anglers can enjoy a quality fishing experience. A West Virginia state fishing license is required. The Bluestone River, together with the nearby New and Greenbrier rivers, make this area of Southern West Virginia a great place for fishing. The natural beauty is an added bonus!
Check with the WV Department of Natural Resources for fishing regulations.


Did You Know?

The Bluestone River is a popular warm water fishery. Smallmouth bass, rock bass and catfish are popular game fish found here.