Fishing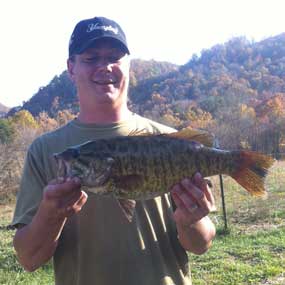 Fishing is a popular activity on the Bluestone River. Smallmouth bass along with rock bass and bluegill are the favored game fish. With proper respect for the river and its resources and a few safety precautions, anglers can enjoy a quality fishing experience. A West Virginia state fishing license is required. The Bluestone River, together with the nearby New and Greenbrier rivers, make this area of Southern West Virginia a great place for fishing. The natural beauty is an added bonus!
Check with the WV Department of Natural Resources for fishing regulations.


Did You Know?

Just north of confluence of the Bluestone River and the New River, the Bluestone Dam was constructed in 1949, by the U.S. Army Corps of Engineers.