Phone System Down at Julian Price Campground

The phone system at JP Campground, MP 296.9, is currently out of order. Please refer to recreation.gov to make or change any reservations. For additional questions please refer to the camping opportunities section of our website. More »
ONE LANE TRAFFIC CONTROL, MP 241 - 242.4

REMINDER: Roadwork continues in a one-mile section of Parkway, commonly known as Ice Rock, from MP242.4 at Alligator Back Parking Area to MP241. The project involves twenty-four-hour, one-lane traffic control until November 1, 2014.
Plan Your Visit
photo by Vicki Dameron

The Blue Ridge Parkway is designed for slow-paced travel, 45 mph or less, something we are not accustomed to in this day and age! Take the time to plan your visit to experience the 469 miles of beauty without rush.

Camping Opportunities
Hiking
Picnicking
Kayaking/Canoeing
Photography
Music
Other

 

Download the free Blue Ridge Parkway Travel Planner for your smart phone. Access detailed information for the Parkway's four major regions Ridge, Plateau, Highlands and Pisgah as well as information for connecting regions including the Great Smoky Mountains National Park region (located near the Parkway's southern end) and the Shenandoah National Park region (near the Parkway's northern end).

Explore by region, activity, or by proximity to your location. Download the app to your phone to access content with or without a cell signal during your trip to visit the Blue Ridge Parkway area, or use it to plan your vacation before you leave home.

There is no charge to download the "Blue Ridge Parkway - Travel Planner" and it's available on both Android™ and iPhone® platforms. Download links are available at The Blue Ridge Parkway Association website.
Did You Know?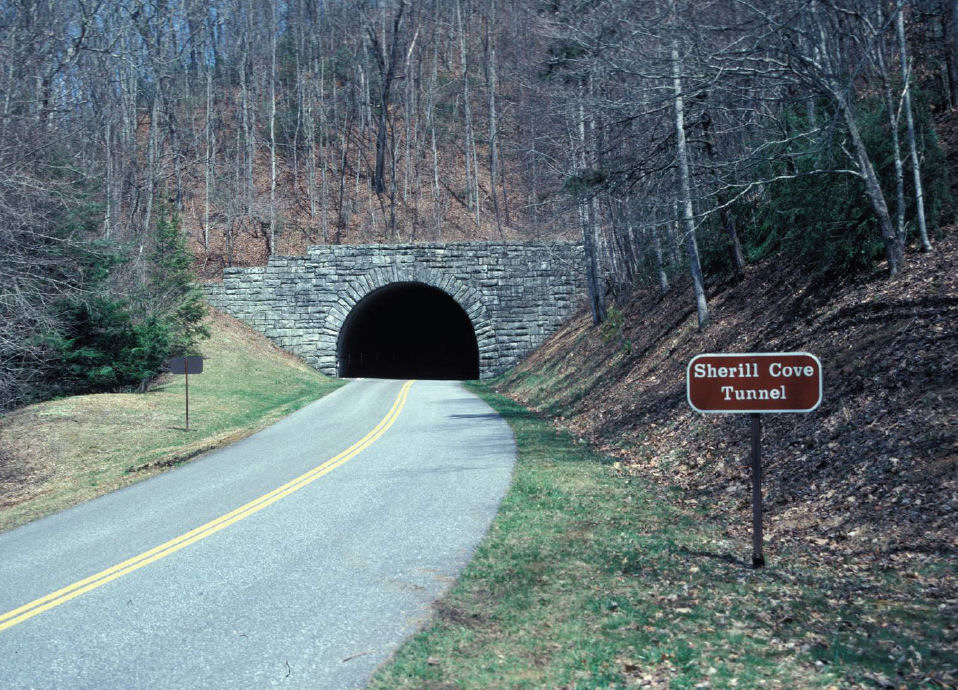 There are twenty six tunnels on the Blue Ridge Parkway, but only one in Virginia. This is primarily because the North Carolina mountains are more rugged than those in Virginia.