Phone System Down at Julian Price Campground

The phone system at JP Campground, MP 296.9, is currently out of order. Please refer to recreation.gov to make or change any reservations. For additional questions please refer to the camping opportunities section of our website. More »
ONE LANE TRAFFIC CONTROL, MP 241 - 242.4

REMINDER: Roadwork continues in a one-mile section of Parkway, commonly known as Ice Rock, from MP242.4 at Alligator Back Parking Area to MP241. The project involves twenty-four-hour, one-lane traffic control until November 1, 2014.
One Day [Milepost 0-86]
Morning
Arrive at the Humpback Rocks Visitor Center (Milepost 5.8) and spend an hour or so exploring exhibits about pioneer life in the mountains. Choose a guidebook or literature from the information desk or gift shop library before strolling through the outdoor farm museum where, during warmer months, costumed interpreters explain the generalized life style of subsistence farmers. From the Visitor Center, head south to Greenstone Overlook (Milepost 8.8) for a spectacular view and brief introduction to some geology of the Blue Ridge region. Another quick stop at Yankee Horse Ridge(Milepost 34.4) reveals the remnants of an old logging railroad and a beautiful stream and waterfall, all within sight of the parking area.
Mid – Late Afternoon
Arrive at James River (the visitor center is closed in 2013)by noon and enjoy a quick stroll (.2 miles) on the pedestrian walkway leads to a restored canallock on the other side of the river, a reminder of the Parkway's proximity to many unique stories of cultural and natural history. Continue south on the Parkway while gaining nearly 3,300 feet in elevation in just 12 miles! At Thunder Ridge(Milepost 74.7) a short leg-stretcher trail (.1 mile) rewards you with sweeping views of Arnold's Valley and Thunder Ridge Wilderness areas as well as a distant view of the Allegheny Mountains. The overlook also gives you the right to say you have been on the Appalachian Trail, the2,000-mile hiking trail from Georgia to Maine!
Late Afternoon – Early Evening
Arrive at the Peaks of Otter (Milepost 86)with time to enjoy the Nature Center and the Peaks of Otter Visitor Center withexhibits on the "lure of the mountains" through the centuries. Camping or lodging is available for the evening. Advance reservations are strongly recommended.
Did You Know?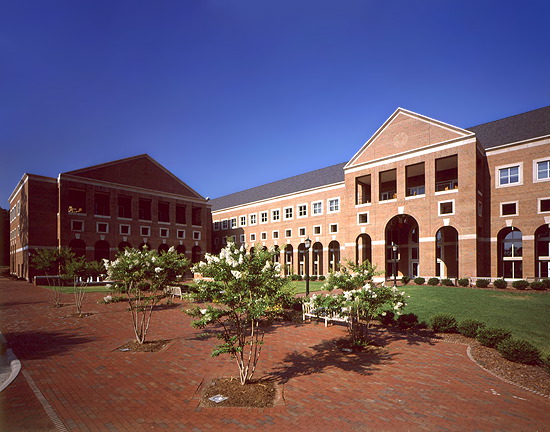 Each year over 30,000 school children in Virginia and North Carolina receive educational programs in their classrooms from Blue Ridge Parkway Rangers.