Phone System Down at Julian Price Campground

The phone system at JP Campground, MP 296.9, is currently out of order. Please refer to recreation.gov to make or change any reservations. For additional questions please refer to the camping opportunities section of our website. More »
Schedule Of Events
Search for Events
Events Upcoming for September
Showing 17 results

 RSS Feed
Parkway partner groups provide volunteer and financial support to insure family friendly and high quality programs along the Parkway. Special thanks the following organizations for their continued support:
Blue Ridge Parkway Foundation
Eastern National
FRIENDS of the Blue Ridge Parkway
Click here to learn more about these organizations.

Did You Know?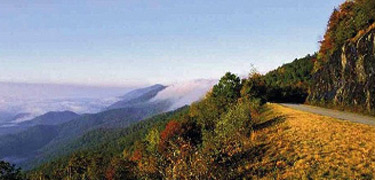 The Parkway uses short side roads to connect to other highways, and there are no direct interchanges with interstate highways, making it possible to enjoy wildlife and other scenery without stopping for cross-traffic.