Phone System Down at Julian Price Campground

The phone system at JP Campground, MP 296.9, is currently out of order. Please refer to recreation.gov to make or change any reservations. For additional questions please refer to the camping opportunities section of our website. More »
ONE LANE TRAFFIC CONTROL, MP 241 - 242.4

REMINDER: Roadwork continues in a one-mile section of Parkway, commonly known as Ice Rock, from MP242.4 at Alligator Back Parking Area to MP241. The project involves twenty-four-hour, one-lane traffic control until November 1, 2014.
Social Media
Did You Know?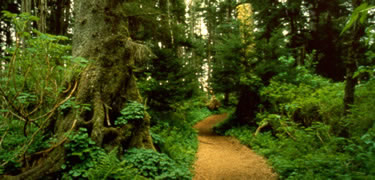 Much of the forests surrounding the Parkway are made up of stunted oak and oak-hickory trees. More Flora includes various grasses, shrubs (including Rhododendrons and Dogwoods), hemlock, mixed-oak pine forests and spruce-fir forests.