Phone System Down at Julian Price Campground

The phone system at JP Campground, MP 296.9, is currently out of order. Please refer to recreation.gov to make or change any reservations. For additional questions please refer to the camping opportunities section of our website. More »
ONE LANE TRAFFIC CONTROL, MP 241 - 242.4

REMINDER: Roadwork continues in a one-mile section of Parkway, commonly known as Ice Rock, from MP242.4 at Alligator Back Parking Area to MP241. The project involves twenty-four-hour, one-lane traffic control until November 1, 2014.
Parkway Final General Management Plan and Environmental Impact Statement Available
Date:
January 15, 2013
Contact:
Dawn Leonard
, 828 348 3434
We are pleased to announce the release of the Final General Management Plan and Environmental Impact Statement for the Blue Ridge Parkway. It is a culmination of a great deal of time, energy, and input from members of the public, other agencies, and the National Park Service. This final general management plan provides comprehensive guidance for perpetuating natural systems, preserving cultural resources, and providing opportunities for high-quality visitor experiences along the parkway for the next 20+ years. After more than 75 years since the parkway was established, this is the parkway's first comprehensive management plan.
The final general management plan / environmental impact statement is now available on the National Park Service website at
http://parkplanning.nps.gov/ blri
. A limited number of paper copies are available; however, the document is more than 700 pages long. For your convenience a limited number of CDs are also available upon request by contacting the parkway at the physical address or phone number below.
Blue Ridge Parkway. Attn: GMP Team | 199 Hemphill Knob Road Asheville, NC 28803-8686 | 828-348-3440.
Your input was instrumental in the planning process. The National Park Service values the public's interest in the Blue Ridge Parkway, and we look forward to implementing this plan with your support and collaboration.
Did You Know?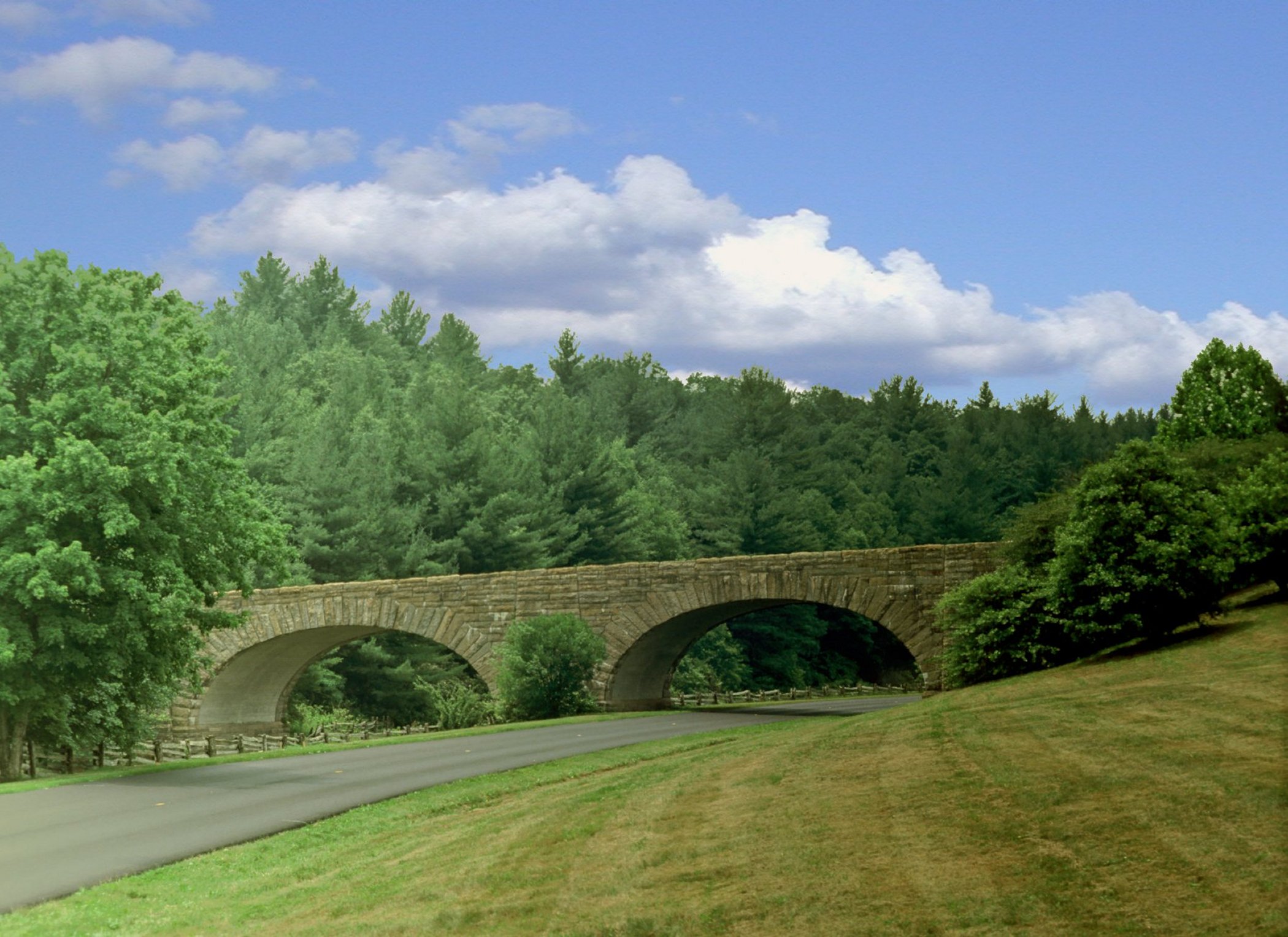 There are 176 bridges on the parkway, which makes up 10% of all National Park Service bridges.