Phone System Down at Julian Price Campground

The phone system at JP Campground, MP 296.9, is currently out of order. Please refer to recreation.gov to make or change any reservations. For additional questions please refer to the camping opportunities section of our website. More »
ONE LANE TRAFFIC CONTROL, MP 241 - 242.4

REMINDER: Roadwork continues in a one-mile section of Parkway, commonly known as Ice Rock, from MP242.4 at Alligator Back Parking Area to MP241. The project involves twenty-four-hour, one-lane traffic control until November 1, 2014.
Parkway Announces Contract Award at Folk Art Center
Date:
December 18, 2012
Blue Ridge Parkway Superintendent Phil. Francis announced today that the Southern Highland Craft Guild has been awarded a concession contract for retail sales at the Folk Art Center in Asheville, NC.This concessions contract will be issued for a term of 10 years. The contract requires sales of Appalachian made handicrafts as well as limited beverage and snack sales.For additional information on the award of this contract, please contact Laura Nelson, Concessions Management Specialist, at (828)348-3407.
The Folk Art Center is located in east Asheville on the Blue Ridge Parkway, a five minute drive from downtown Asheville.The Folk Art Center showcases the finest in traditional and contemporary crafts of the Southern Appalachians.In addition to a bookstore and Blue Ridge Parkway visitor center, the Folk Art Center houses three galleries, a library and the Allanstand Craft Shop.Allanstand, the nation's oldest craft shop, was started by Presbyterian missionary Frances Goodrich in 1895.From March to November,visitors can see live craft demonstrations daily in the Folk Art Center lobby.
The Southern Highland Craft Guild is a non-profit organization founded in 1930 for the purpose of creating a network and market for mountain craftspeople.Today, Guild membership stands at more than 900 artisans selected by a jury for the high quality of design and craftsmanship reflected in their work.The Guild's mission is to bring together the crafts and craftspeople of the Southern Highlands for the benefit of shared resources, education, marketing and conservation.The Guild has operated the Allanstand Craft Shop at the Folk Art Center since the facility was built in 1979.
For questions or information regarding the Folk Art Center or the Southern Highland Craft Guild, please contact them at 828-298-7928 or visit their webpage at http://www.southernhighland guild.org
Did You Know?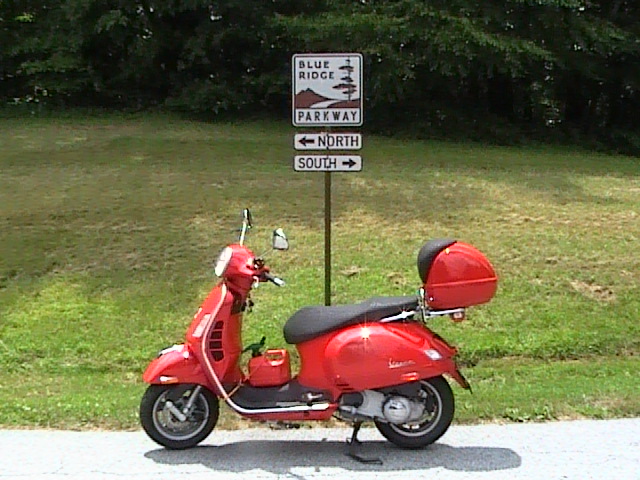 The speed limit on the Parkway is never higher than 45 mph. Drive safe!