Phone System Down at Julian Price Campground

The phone system at JP Campground, MP 296.9, is currently out of order. Please refer to recreation.gov to make or change any reservations. For additional questions please refer to the camping opportunities section of our website. More »
ONE LANE TRAFFIC CONTROL, MP 241 - 242.4

REMINDER: Roadwork continues in a one-mile section of Parkway, commonly known as Ice Rock, from MP242.4 at Alligator Back Parking Area to MP241. The project involves twenty-four-hour, one-lane traffic control until November 1, 2014.
Parkway Announces Closure for Routine Maintenance
Date:
November 14, 2012
Contact:
Allen Lawson, (540) 745 9666
ASHEVILLE, NC:Beginning Tuesday morning, November 13, 2012,and continuing for a two to three week period, Blue Ridge Parkway maintenance personnel will be conducting roadside cutting operations from Milepost 121.4 to Milepost 136, between U.S. Routes 220 and 221 across Bent Mountain to Adney Gap. During this period, both lanes in this section of the Parkway will be closed to all activity (cars, bicycles, and hikers) to ensure the safety of the maintenance workers as well as Parkway visitors. The planned work will not affect travel between U.S. Routes 220 and 460.
Every year Blue Ridge Parkway maintenance and resource management staff schedule work that helps control invasive vegetation growth along the Parkway's motor road. This work insures safe sight distances and a clear right-of-way. Accomplishing this work requires the use of a large tractor with a cutting head on a long arm or boom. The tractor must remain in the travel lanes during operation to properly perform its work while cutting the banks and road shoulders.
Affected sections will close at approximately 7:45 a.m. each weekday and re-open daily about 5:00 p.m. Those who normally commute on the Parkway may want to consider alternate routes.
Proposed closures are scheduled occur on these dates:
Tuesday, November 13 - Thursday, November 15, 2012
Tuesday, November 19 - Wednesday, November 21, 2012
Monday, November 26 - Tuesday, November 27, 2012
Did You Know?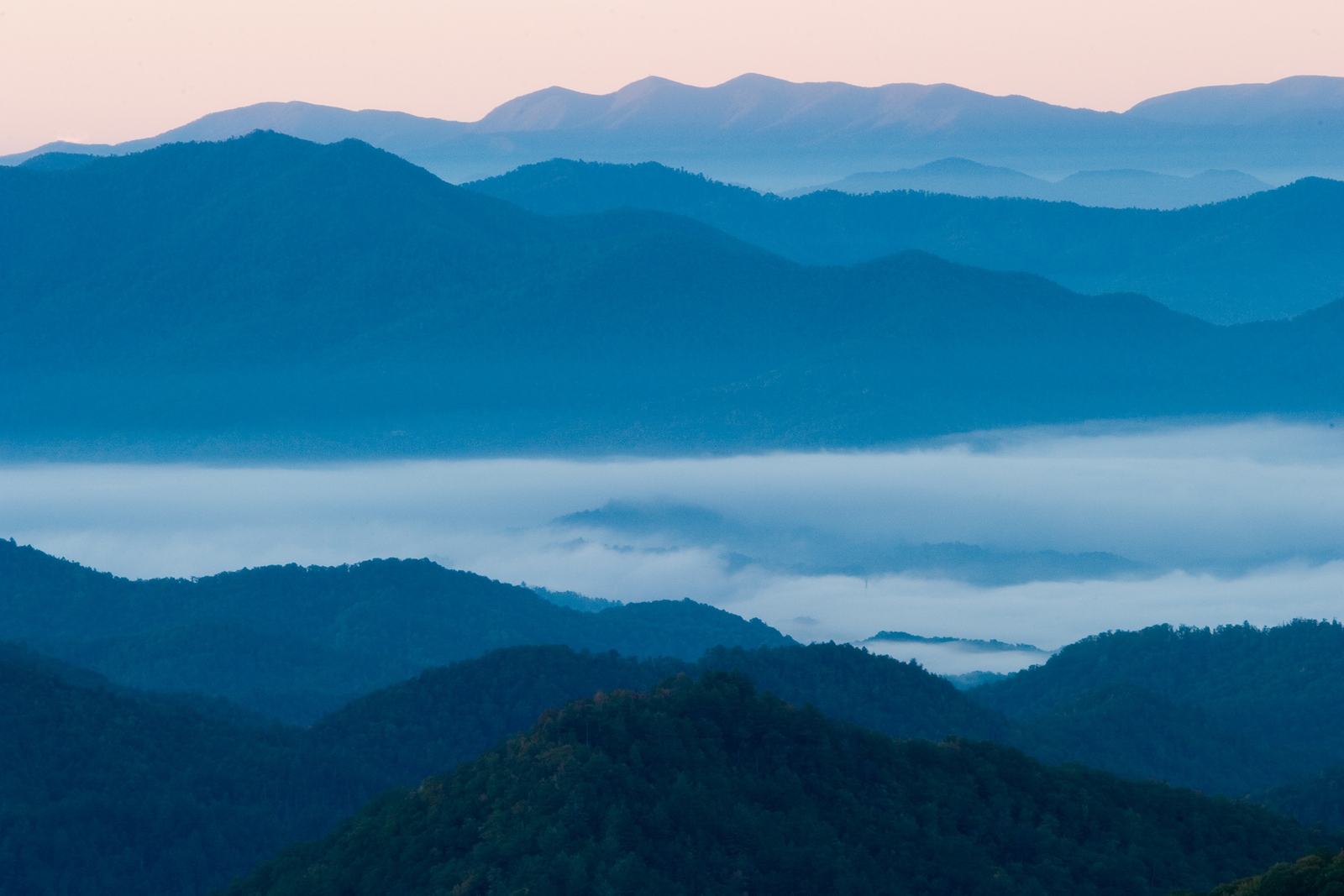 The Parkway follows the Blue Ridge Mountains, which are a part of the Appalachian Mountain chain. These mountains span from Georgia to Pennsylvania, containing the highest mountains in the eastern United States.