Stories
The Blue Ridge Parkway, often called "America's Favorite Drive," was constructed, in part, to connect the Shenandoah National Park in Virginia with the Great Smoky Mountains National Park in North Carolina. Begun in 1935, the Parkway was also envisioned as the first elongated national park providing the recently enamored automobile traveler some of the most spectacular natural scenery in the United States.
But this bucolic ribbon of highway riding the crest of the Blue Ridge Mountains is emblematic of a long and winding political journey that is noteworthy in and of itself.


Did You Know?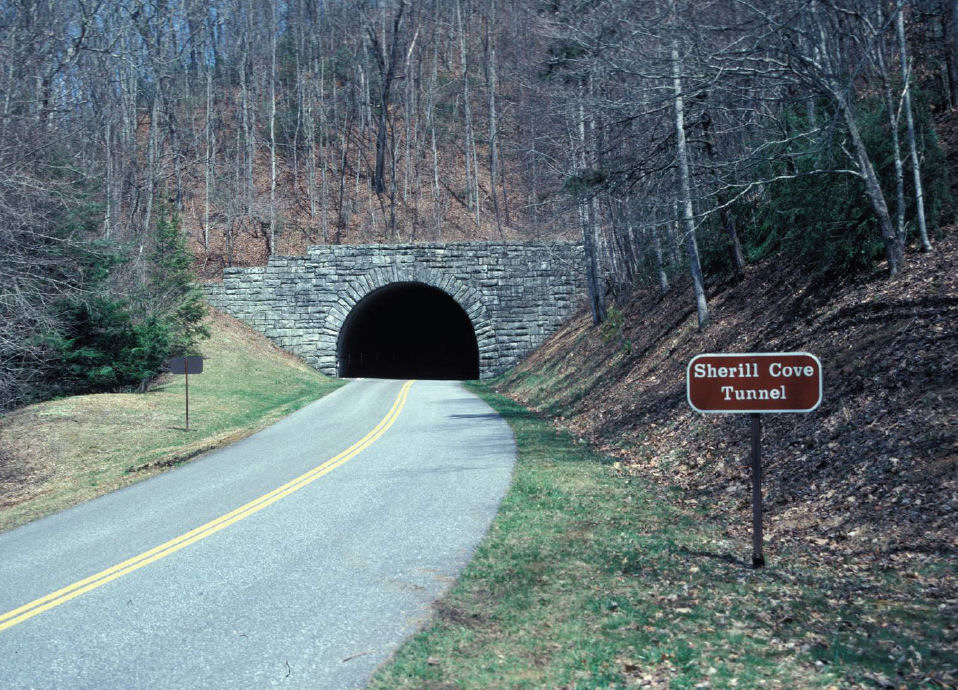 There are twenty six tunnels on the Blue Ridge Parkway, but only one in Virginia. This is primarily because the North Carolina mountains are more rugged than those in Virginia.