Climbing Route Closures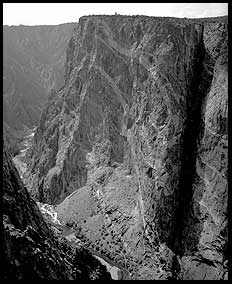 NPS photo by Lisa Lynch
CLOSURES FOR PROTECTION OF NESTING RAPTORS

UPDATED JUNE 25, 2014
The following areas are closed to all public use until July 15, 2014 for the protection of nesting raptors:
All climbs in or accessed by Echo Canyon, including the top of the walls 50 feet away from the rim edge. This includes the following routes: Black in Action, The North Shore, The Black Wall, Dead Man's Walk, Black Cloud, Wild Bill's Wall. This does not include overlooks.
The Painted Wall closure has been lifted as of June 25, 2014.


Did You Know?

The Painted Wall is the highest cliff in Colorado. From river to rim it stands 2250 feet (685 meters), and is 1000 feet (304 meters) taller than the Empire State Building.