Recreation in the Big Thicket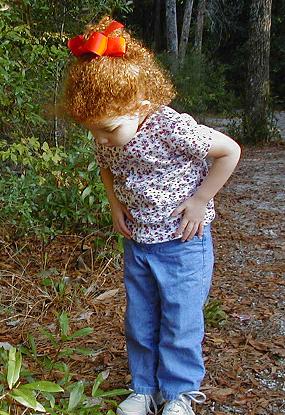 NPS PHOTO
Hiking - There are eight trails in the Preserve, ranging from several ½-mile loops to an 18-mile loop. Some are wheelchair-accessible. High temperatures and humidity during the summer can make hiking very unpleasant; hike only during the early morning or late afternoon hours during the summer to avoid the worst of these conditions. Some trails are closed to hikers and backpackers during hunting season.
Fishing - Fishing is allowed along all waterways within the Preserve. Fishermen must have a valid state fishing license and comply with all state fishing regulations.
Hunting - Hunting is allowed on 6 of the Preserve's 15 units. Hunters must get a free hunting permit from the Preserve visitor center prior to hunting, and must also have a state hunting license and any required stamps. Federal and State of Texas laws regulate all hunting within the Preserve. For additional hunting information, click here.
Birding - Big Thicket National Preserve lies in the path of 2 major migratory bird flyways. Bird migration peaks between March and early May. Approximately 185 bird species either live here year-round or migrate through. Dense vegetation can make it difficult to see birds here; persistence and a good ear for bird calls are very helpful. The more sought after birds are the Red-cockaded Woodpecker, the Brown-leaded Nuthatch, and Bachman's Sparrow; the Sundew Trail tends to be a good place to see the nuthatches and a number of other bird species. Outside the Preserve, one of the best locations in the region for viewing migrants is at High Island, 45 miles southwest of Beaumont, Texas. The average best day for birding at High Island is April 14. The Preserve is part of The Great Texas Coastal Birding Trail and is listed in the Big Thicket Loop of the Upper Gulf Coast map and guide. Click here for more information on birding Hot spots in the Big Thicket area.
Photography- Photographers can find wonderful photographic opportunities in any unit of the Preserve, depending on the time of year and time of day. Spring offers the varied color of abundant wildflowers, while fall provides brilliant leaf colors and cool, clear skies.
Backcountry camping - There are no developed campgrounds or campsites within Big Thicket National Preserve. Several preserve units are open for backpacking. Campsites must be set up at least 200' from roads, trails, and unit boundaries, and at least 100' from water. Camping is also allowed on sandbars along Village Creek and the Neches River; campsites may be located within 25' of the water on these sandbars. A free Backcountry Use Permit is required for all camping and must be obtained at the Preserve visitor center.
Horseback riding - Horseback riding is allowed only on the Big Sandy Creek Trail in the Big Sandy Creek Unit. This trail is approximately 18 miles round-trip. There are no stables in the area, so riders must bring their own stock. This trail is closed to horseback riding during hunting season.
Off-road bicycling - Bicycles are allowed only on the Big Sandy Creek Trail in the Big Sandy Creek Unit. This trail is approximately 18 miles round-trip. This trail is closed to biking during hunting season.
Canoeing, Kayaking, and Boating - Boating activities abound in the Preserve. Village Creek is a beautiful area for canoeists and kayakers to take ½-day, full day, and overnight trips. Winding from Steinhagen Lake south to the Gulf of Mexico, the Neches River offers miles of recreation for boaters. Canoeists and kayakers may also want to explore the many lakes and bayous along the river. Local outfitters rent equipment, provide shuttles, and lead guided trips.