Junior Ranger Electronic Field Trip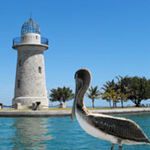 Join park Biscayne National Park visitors Penny and Ryan as they embark on a journey to complete their Junior Ranger activity books. Accompany them as they go on a scavenger hunt, as they learn about mangroves, and as they take a magical trip out to the Florida Coral Reef! After completing these activities, Penny and Ryan make a pledge to protect and preserve Biscayne National Park. There are curiculum based classroom materials available for this electronic field trip on the field trip's webpage.
Young park visitors can click here to begin the Junior Ranger! Electronic Field Trip.

This electronic field trip was made in cooperation with WPBT Channel 2's KidVision Voluntary Pre-Kindergarten program. KidVision aims to provide meaningful connections for young children to their local community.

watch, learn, play & integrate the Florida VPK Education Standards
WPBT Channel 2

links to WPBT's website.