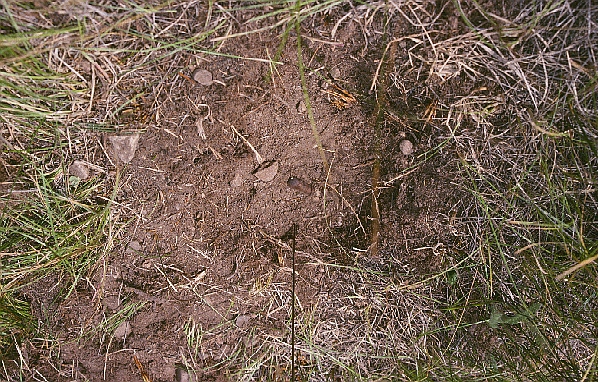 NPS photo
Brief description of soils that may be found at Big Hole National Battlefield:
Alluvium–Gravel, sand, silt, and clay along active channels of rivers, creeks and tributaries.
Alluvial fan deposits—Gravel, sand, silt, and clay deposited in fans being formed by modern streams along major valley margins.
Landslide deposits—Unconsolidated mixture of soil and blocks of bedrock transported down steep slopes by mass wasting.
Glacial till—unsorted mixture of clay- to boulder-size material transported and deposited by glaciers.