Swamp Heritage Festival - How Can I Help?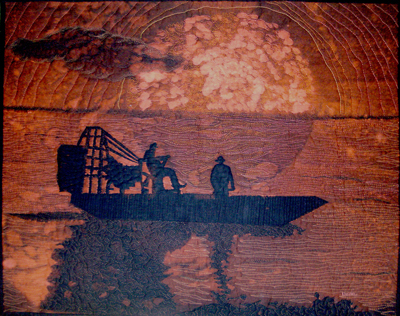 Courtesy - Déda Maldonado'
BE A FESTIVAL SPONSOR!
Would you or your organization like to support the Swamp Heritage Festival through sponsorship? Sponsorship opportunities start at just $250 and are tax deductible!
For any questions or suggestions about our sponsorships, please contact us at 239-695-4758, or e-mail us
WOULD YOU LIKE TO VOLUNTEER?
Volunteers will play a vital role in the success of the Swamp Heritage Festival. We can't do it without you! If you are interested in volunteering, please contact:
Jill Wilson
National Park Ranger
e-mail us
Phone: 239-695-4758
Volunteers can support the festival in many ways. Here are just a few examples of how we need your help in planning the Festival:
Event Setup: assist the day before the event with setting up
Volunteer coordinator: Recruit and manage volunteers and the volunteer schedule.
Marketing: Post flyers and posters at area business, libraries, and government offices.
We also need your help the day of the festival!
Assist with event take-down
Provide orientation to visitors and answer questions
Assist with educational activities and demonstrations
Set up and maintain volunteer break room with snacks and drinks.
And much more!
Do you have a particular skill or interest not listed? Please contact us and we'll see how we can get you involved! Thank you for your interest and support for the third annual Swamp Heritage Festival!
Sincerely,The Festival Steering Committee


This festival provides a venue for individuals and groups with a deep connection to the Big Cypress Swamp an opportunity to share stories of the past and hopes for the future related to this special place. The views and opinions of participants are not necessarily those of the National Park Service.