Night Sky & Astronomy Programs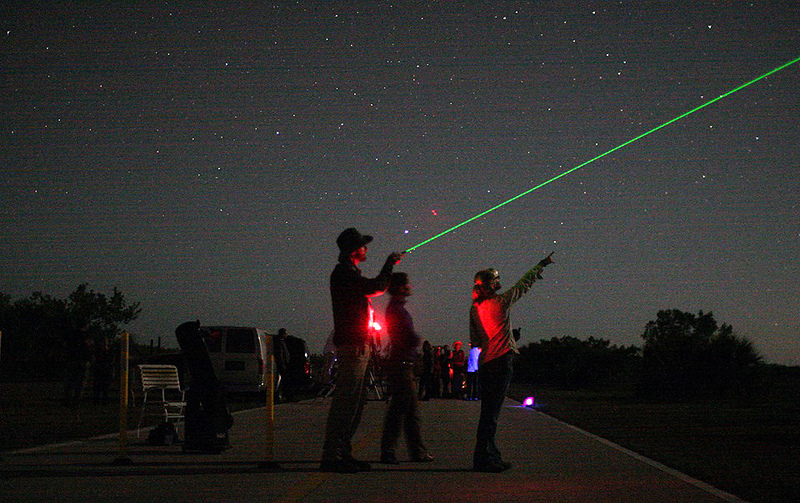 Join us for an evening of dark sky education and celebration! View one of the darkest night skies in the eastern United States this winter by attending ranger-led astronomy programs at Big Cypress National Preserve.
Presentations will include constellation tours that guide visitors through the night sky, and telescope viewing of stars, star clusters, planets, nebulae, and galaxies. Click here to see images from some of our recent star parties.
These events are free and open to the public.
2014-2015 SCHEDULE
The National Park Service, along with the South Florida Amateur Astronomers Association, the International Dark Sky Association-South Florida Chapter, and the Everglades Astronomical Society will be conducting night sky outings on the following dates and times through the winter:
December 6, 2014, at 6:30 PM
January 23, 2015, at 7:00 PM
February 21, 2015, at 7:30 PM
March 20, 2015, at 8:00 PM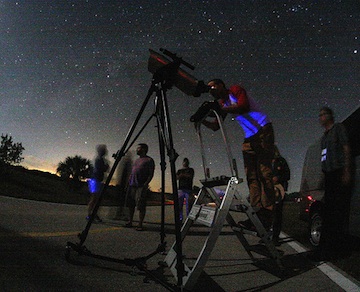 WHERE?
Programs will be conducted at the southern end of Seagrape Drive. The welcome center and Seagrape Drive are located along US-41, east of SR-29, between Mile Marker 73 and 74.
Big Cypress Swamp Welcome Center
33000 Tamiami Trail East
Ochopee, FL 34141
SPECIAL CONSIDERATIONS
Outdoor seating will not be available during the interpretive program, telescope viewing, and constellation tours. Visitors are encouraged to bring lawn chairs or blankets if seating is desired. Night temperatures can be cool and mosquitoes may be present. Visitors should be prepared for weather conditions.
Presentations may be conducted in the welcome center auditorium if weather prevents night sky viewing. As space is limited inside the welcome center auditorium, seating will be available on a first come, first served basis.
Pants and long sleeve shirts or jackets and bug spray are recommended. Participants may consider bringing a flashlight (preferably with a red filter) for walking to and from the viewing area. Individuals and local astronomy societies are welcome to bring personal binoculars and telescopes to the viewing area.
Got questions? Give us a call at 239-695-1164, for more information.
Dark skies are essential natural, scientific, cultural, and economic resources. National parks, including Big Cypress National Preserve, are home to some of the last remaining dark skies in the country and are committed to protecting the night sky resource.
To learn more about the importance of natural dark sky and how to minimize light pollution go to -http://www.nps.gov/bicy/naturescience/lightscape.htm