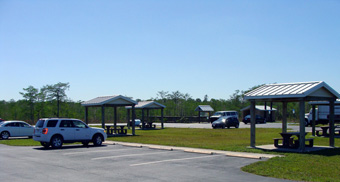 KIRBY STORTER ROADSIDE PARK
Approximately halfway through your drive across Big Cypress along Highway 41 is Kirby Storter Roadside Park. Named after one of the area's pioneering families, Kirby Storter worked for several years as a carpenter and electrician for Barron Collier, and later oversaw construction of South Florida roads (including Tamiami Trail) for the Florida Roads Department.
Please click here for more information.